Situated on a steep hill just under the Shakespeare Bridge in Los Angeles, this mid-century home was renovated and given a small addition by ras-a, inc. The bones of the house, now named House under a Bridge, were good but it was cramped and dated. The homeowner chose to live in the house for a time to get the feel of it and to decide what things he'd like to change. With strict building rules, they weren't allowed to extend the home's footprint and instead found more square footage in the original crawl space just under the upper level.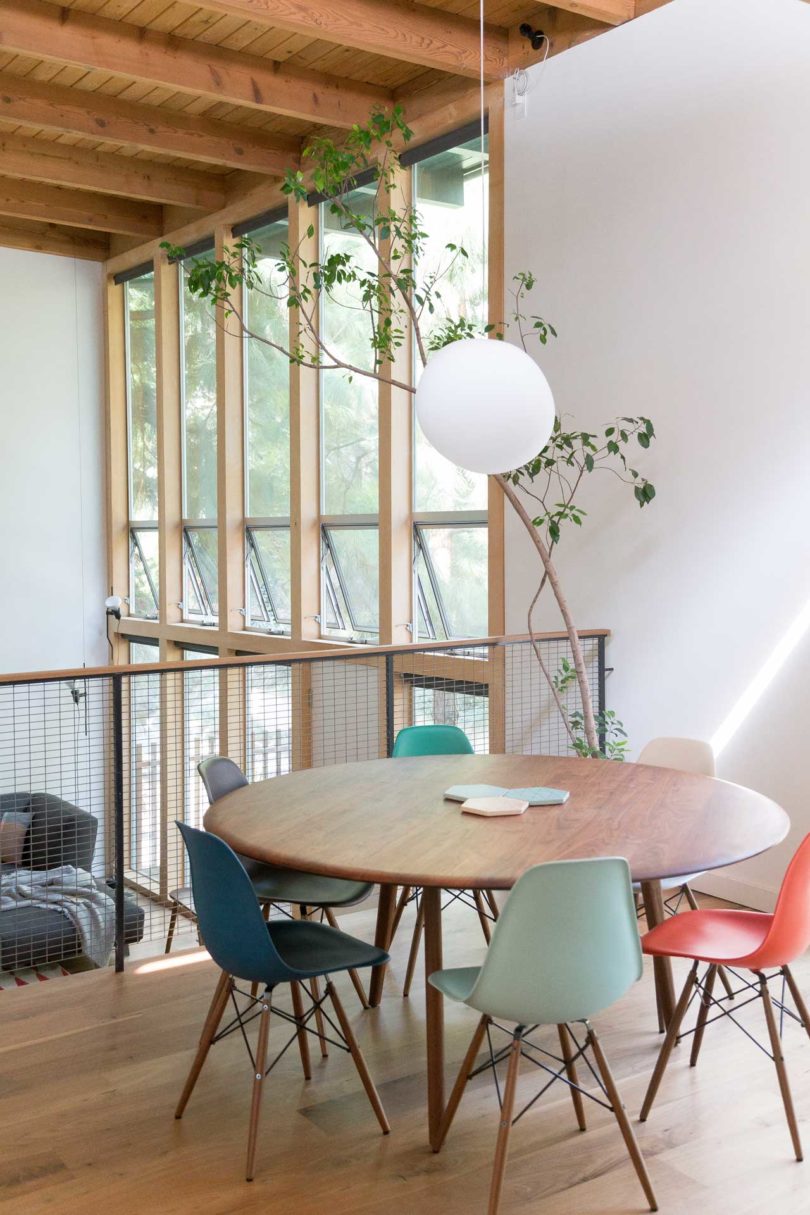 The residence is a split into three levels which allowed an extension of the lower level to make way for a laundry room and guest bathroom without adding to the footprint.
The existing post and beam roof had no insulation so they sprayed a rigid foam insulation on from the roof side and then coated it with a white reflective coating. The windows were upgraded, some of which are operable allowing for passive cooling and venting.
The polished interior was furnished by Martha Mulholland with a curated selection of classic and modern furnishings.
A wall of windows frame outdoor views, including views of the bridge's gothic architecture.
The master bedroom rests behind a glass wall which allows natural light to enter while offering views of the trees. A curtain closes if privacy is needed.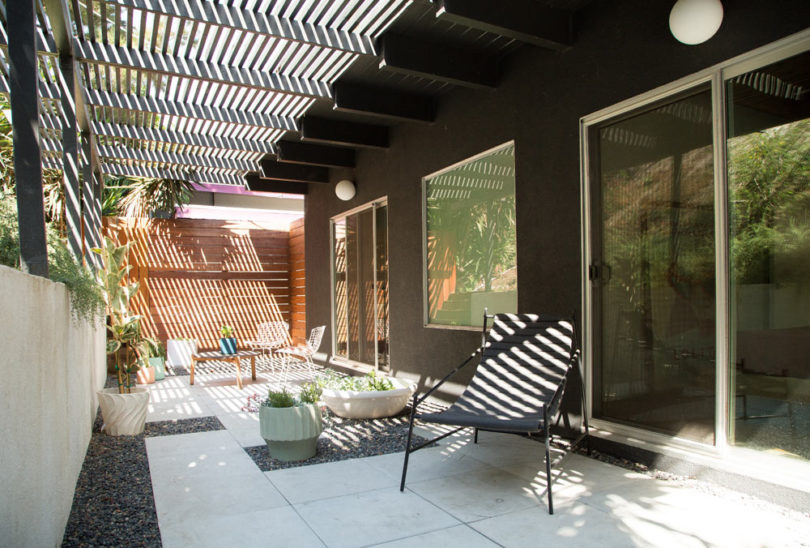 Before photos: